Isba en Datcha zijn de namen van twee chalets in een groot bos in de Belgische ardennen. De chalets liggen vlakbij de rivier de Maas hoog in het bos van Marly bij Annevoie tussen Namen en Dinant. Om een idee te geven over afstanden, vanuit Amsterdam bedraagt de afstand 300 km met snelweg tot Namen ofwel 3 uur in de auto. Isba en Datcha zijn ware eco chalets.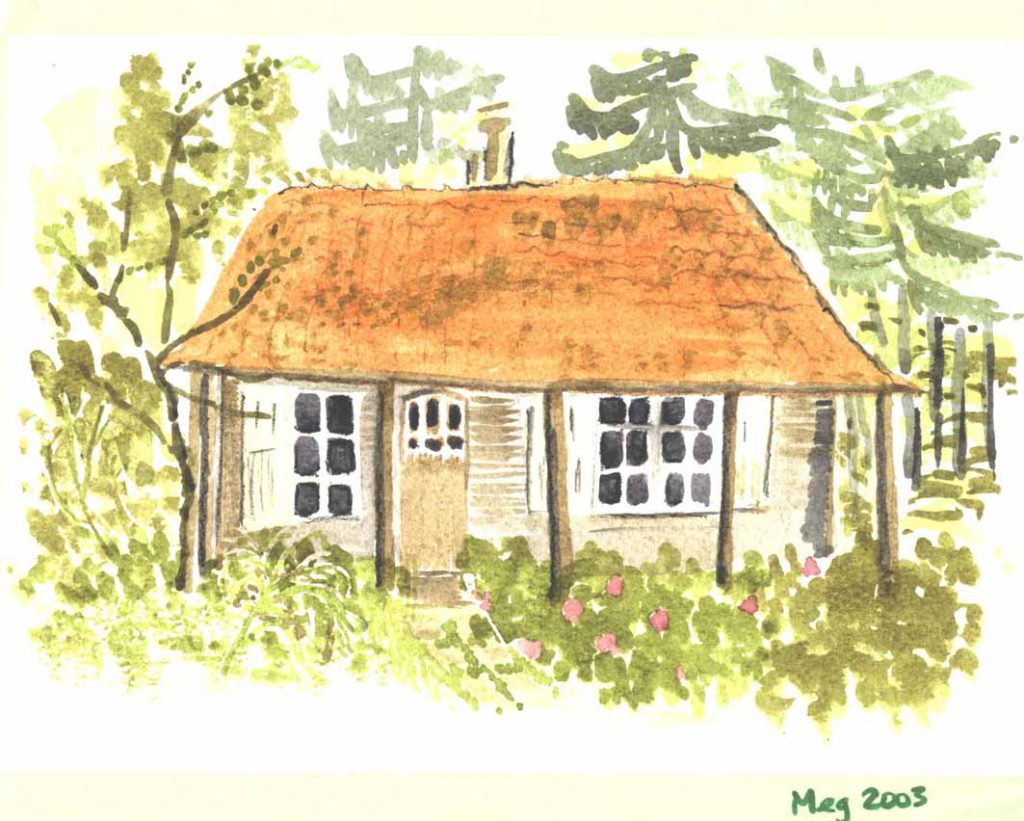 Avontuur in natuur
Het terrein van 4000 m2 heeft een bron met drinkbaar water, een kampvuur voor in de avond, geruis van de wind in de bomen, schone lucht, gesjirp van de vogels, soms een ree in de vroege ochtend, fantastische boswandelingen, op 20 minuten lopen een goed restaurant met uitzicht over de Maas richting Frankrijk en verder alleen maar natuur. Een verblijf is avontuurlijk en herinnert je tegelijkertijd er aan hoe simpel en mooi leven kan zijn.
Renovatie
Isba en Datcha zijn gebouwd omstreeks 1951. Momenteel worden ze gerenoveerd. De houtkachel blijft er natuurlijk maar wordt nu ook ondersteund door centrale verwarming. De handpomp is vervangen door stromend water. Er is binnen een toilet en warme douche. Er is verlichting en electra en -ja- ook WiFi. De muren zijn geïsoleerd en binnen zeer sfeervol met hout bekleed. De huisjes behouden hun boskarakter en dat is er zelfs beter op geworden. De boshuisjes worden momenteel van zomerhuisjes omgebouwd tot volwaardige huizen waarin je het hele jaar goed kunt wonen midden in het bos. Het terrein heeft betere voorzieningen gekregen waaronder een comfortabele parkeerplaats, zonnepanelen, tuin en terrasruimte.
Situatie 2021
De renovatie van Isba is gereed. Over renovatie van Datcha moet nog een besluit genomen worden. Deze renovatie zal niet voor eind 2022 klaar zijn. Tot dat moment kunnen we Isba en Datcha niet ter beschikking stellen aan familie, vrienden of bekenden zoals we tot voor kort wel nog konden doen.
Boshuisjes van Jo en Ann
Isba en Datcha is privé bezit van Jo en Ann. Met deze website willen we familie en vrienden een kijkje laten nemen. Bijgaande foto's geven een indruk van de huisjes en het terrein zoals die er tot 2020 uitzagen. Binnenkort zullen we deze vervangen door foto's van de renovatiewerkzaamheden en laten zien hoe de huizen er straks zullen uitzien.
English
Isba and Datcha are the names of two chalets in a large forest in the Belgian Ardennes. The chalets are located near the river Meuse high up in the forest of Marly near Annevoie between Namur and Dinant. To give an idea of distances, from Amsterdam the distance is 300 km by motorway to Namur, or 3 hours by car. Isba and Datcha are true eco chalets.
Adventure in nature
The 4000 m2 site has a spring with potable water, a campfire for the evening, wind rustling in the trees, clean air, birds chirping, the occasional deer in the early morning, fantastic walks in the woods, 20 minutes' walk to a good restaurant with a view over the Meuse towards France, and otherwise nothing but nature. A stay is adventurous and at the same time reminds you how simple and beautiful life can be.
Renovation
Isba and Datcha were built around 1951. They are currently being renovated. The wood stove remains, of course, but is now supported by central heating. The hand pump has been replaced by running water. There is a toilet and hot shower inside. There is lighting and electricity and -yes- also WiFi. The walls have been insulated and the interior has been tastefully decorated with wood. The cottages retain their forest character and this has even improved. The forest cottages are currently being converted from summer cottages into fully-fledged houses that are good for living in the middle of the forest all year round. The site has been given better facilities, including a comfortable car park, solar panels, garden and terrace space.
Situation 2021
The renovation of Isba is completed. A decision about the renovation of Datcha has yet to be made. This renovation will not be finished before the end of 2022. Until then, we cannot make Isba and Datcha available to family, friends or acquaintances as we could until recently.
Forest cottages of Jo and Ann
Isba and Datcha are privately owned by Jo and Ann. With this website, we want family and friends to have a look around. The attached photos give an impression of the cottages and the grounds as they looked until 2020. Soon, we will replace them with photos of the renovation work and show how the houses will look in the future.